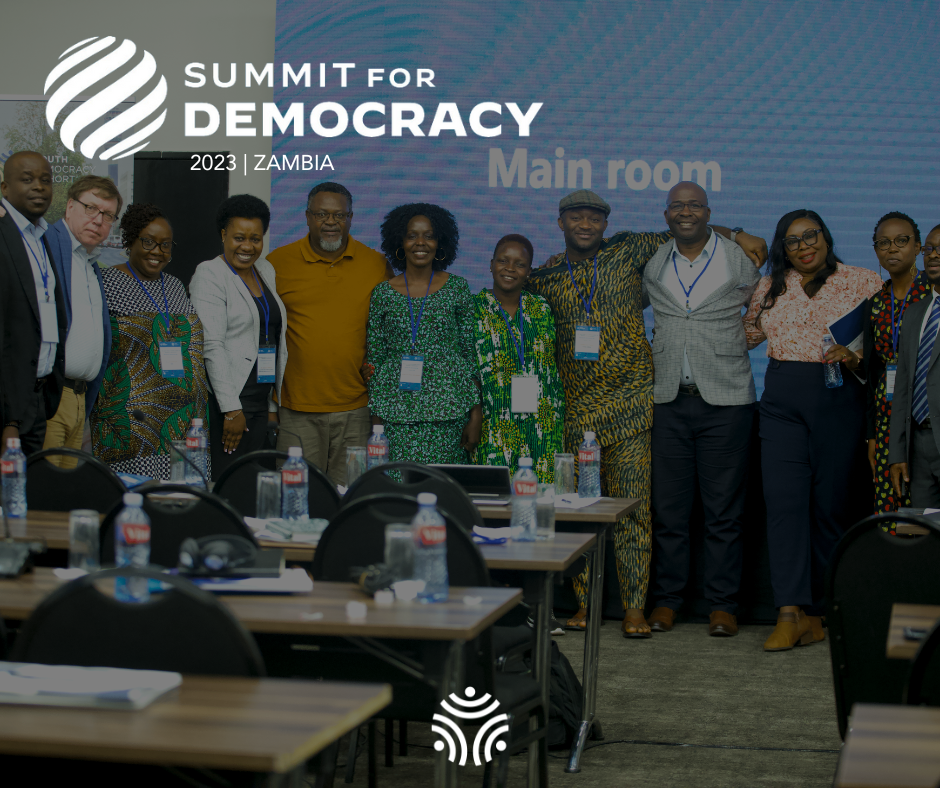 Contributing to creating better societies not only FOR, but together WITH young generations in Africa.
With 54 nations, each with their own unique cultures, languages, and forms of governance, Africa has one thread that ties these nations together: the need for democratic renewal. 
There is much debate on what constitutes the "best" form of government, and the answer may vary depending on one's political beliefs, cultural values, and historical context. However, democracy is widely considered the most effective and legitimate forms of government since:
It is based on the principle of popular sovereignty.
It provides a system of checks and balances.
It is more likely to respect human rights and promote social justice and economic growth.
It is more resilient to corruption and abuses of power.
While it is acknowledged that no democracy is without imperfections, and every system has its flaws and limitations, it is evident that African countries are increasingly straying away from the path of democracy. The 2022 Freedom in the World report by Freedom House has identified a prevalent trend towards shrinking democratic spaces caused by authoritarian rule and defined only eight African countries as 'Free'.
However, there has also been a groundswell of popular movements calling for greater democracy and accountability. Answering this call to action, the Summit for Democracy in Zambia has presented an extraordinary opportunity for African countries to engage in achieving their full potential by:
Providing a platform for African Civil society actors to connect and jointly reflect on the Summit for Democracy Year of Action, elections in Africa, and civil society and citizens' input on democracy commitments.
Providing a platform for youth representatives, civil society, international organizations, academic institutions, think tanks, philanthropic organisations, and the private sector to make their voices heard.
Coordinating civil society's program of action around S4D2 commitments and building sustainable learning coalitions and connections to improve the African continent's prospects of democratisation.
Using the Summit for Democracy as an opportunity to highlight the challenges around elections around the region.
From media freedom, and the transparency of political campaign financing to freedom of expression, the Summit for Democracy in Zambia has been a catalyst for positive change on the continent on these issues, aiming not only to create better societies FOR young generations but together WITH young generations.
See the recorded sessions on of the 2023 Summit for Democracy in Zambia below: