It's not only about making democracy work for young people, it's about making young people work for democracy.
Picture this: world leaders from around the globe, all gathered in one place to discuss the future of democracy and the role of the youth in shaping a better world through political participation. It sounds like a dream come true for advocates of fairer, accountable and human rights-friendly societies.
As we look ahead to the future, investing in youth is akin to sowing the seeds of a flourishing society. It is no longer enough to simply acknowledge the significance of young voices in decision-making processes, but the time has come to devise and take tangible solutions to enable their meaningful participation and not only pay lip service to their voices in the corridors of power.
While it was disheartening to see how youth political involvement was not high on the agenda of the participating countries during the first Summit for Democracy, as only six countries approved youth pledges, the Youth Democracy Cohort aimed to change this narrative and put youth participation at the forefront of democratic discussions during this second edition.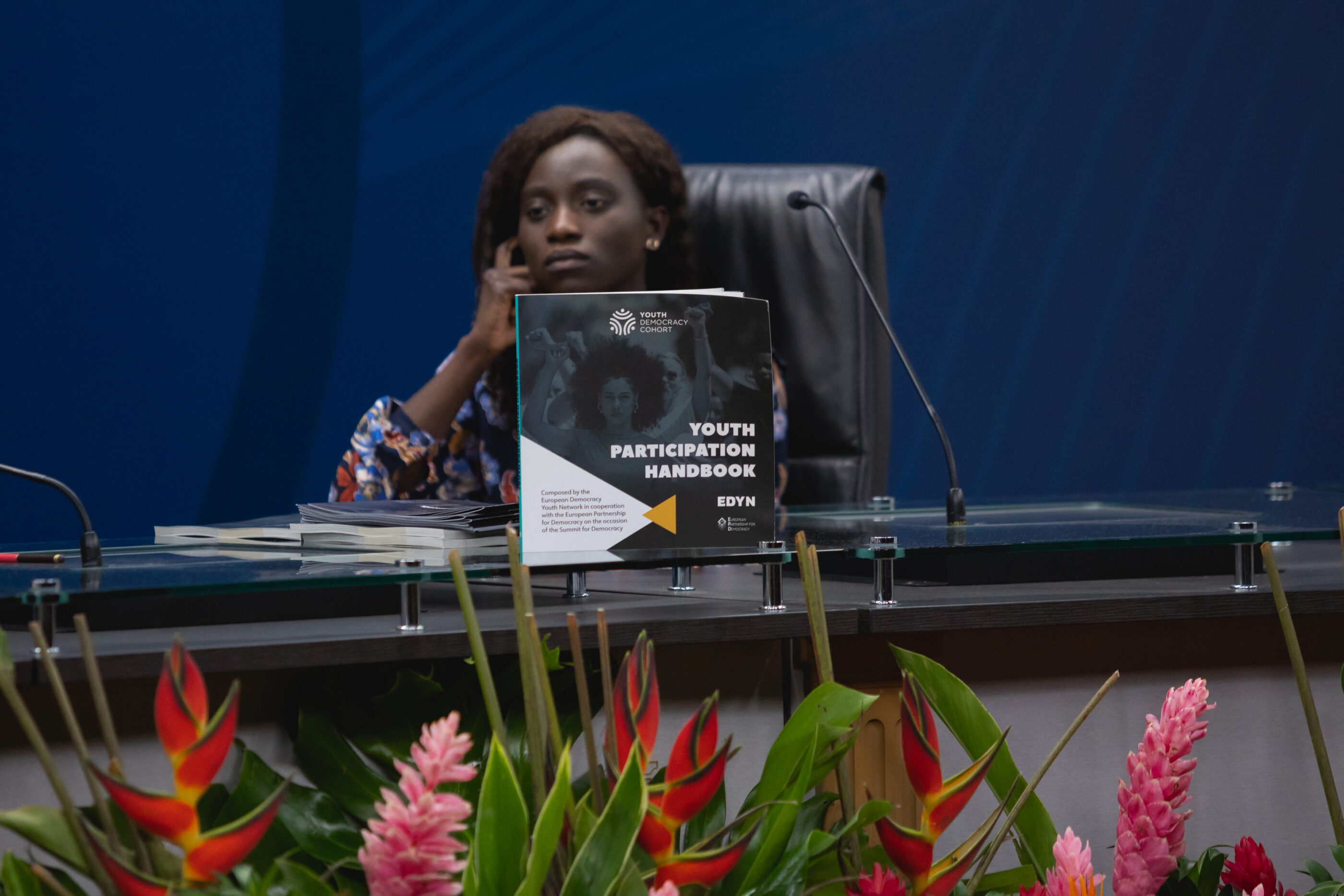 For that reason, during this year's Summit for Democracy in Costa Rica, not only we reviewed our year of action and presented a Menu of possible commitments for participating states, but also launched a handbook compiling good practices on youth participation. From stories of youth-led movements to innovative approaches to voter engagement, we aimed to inspire governments and civil society to learn from and adopt these successful examples.
One of the success stories featured in the compiled handbook is Costa Rica. Costa Rica has been long in the vanguard of youth inclusion in democracy processes by putting in place a National Youth System, which has enabled:
The construction of a legal framework that helps deliver public policies that directly benefit the target population in all its diversity and in all the territories of the country, also known as Public Policy for the Young Persons.
The implementation of the National Youth Survey: a broad consultative process aimed at gaining input from young people to prioritise the issues affecting them and identify solutions.
As previously stated, it's not only making democracy work for young people, it's also about making young people work for democracy. Youth holds the key to unlocking a brighter tomorrow.
See all recorded sessions on Youth during the 2023 Summit for Democracy in Costa Rica below: