In Paraguay, Alma Cívica is implementing the "Conquista Joven" initiative with a clear focus: to promote the Youth Democracy Cohort Menu of possible commitments through the empowerment of young people between 15 and 35 years old in order to strengthen democracy.
Comprehensive research and an articulated approach
To achieve this goal, they have begun with comprehensive research, including quantitative and qualitative data, on youth political participation in Paraguay. In addition, recognising that teamwork is essential, they have held more than 10 articulation meetings with various citizen groups and civil society organisations. These alliances are fundamental for the creation of the future observatory "Democracy + Youth" where they will join forces to strengthen the leadership, civic, and political participation of young people.
Celebrating Democracy
On Democracy Day on 15 September, Alma Civica organised an exciting film-debateencouraging freedom of expression, where together with two experts, they immersed themselves in reflection and debate on the achievements and challenges of today's democracy.
In addition, Olga Caballero, executive director of Alma Cívica, participated in the International Day of Democracy in Brussels, where she shared her testimony dedicated to presenting the progress of the Conquista Joven project, reaffirming the organisation's commitment to the promotion of youth political participation in Paraguay. She also shared spaces with panelists, experts, and high-level activists who discussed how the global decline of democracy and the rise of authoritarianism around the world have been met with a new wave of civic activism.
Youth + Democracy" series
On 23 September, the organisation kicked off the "Youth+ Democracy" cycle of talks with a forum that brought together leaders from 15 cities and 7 departments, in addition to the capital, participated in this event. Here, young people not only learned about the Menu of Possible Commitments but also had the opportunity to learn more about democracy and engage in valuable conversations with young elected officials from the National Congress, as well as with representatives from the Ministry of Education and Science.
The cycle of talks will continue in November with a forum for 18-35 year olds and will culminate in December with an event that will bring together the participants of both forums. In addition, they will seek to democratise information through virtual classes with experts open to the general public.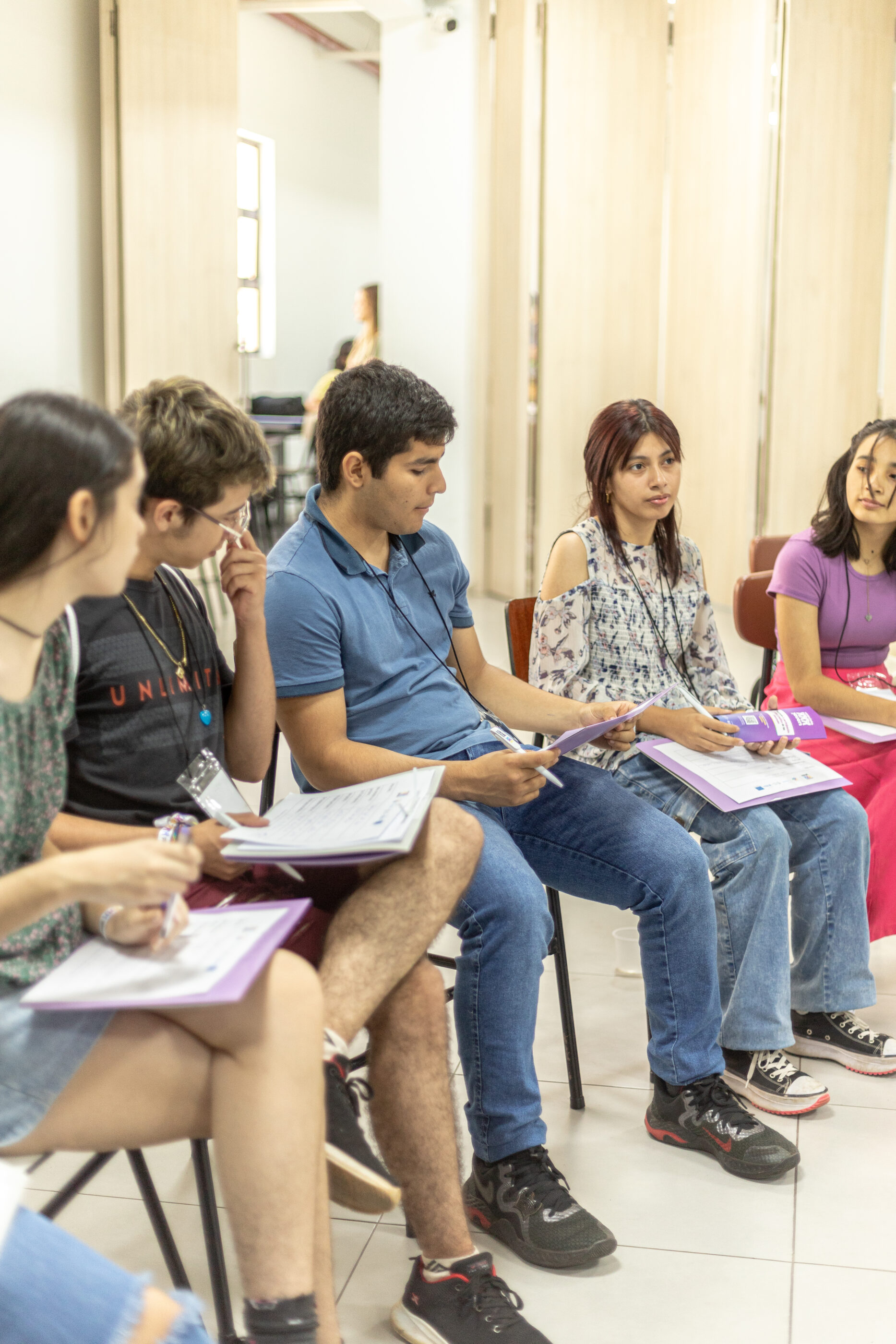 "We Are Youth, We Are Democracy"
Through these efforts, "Conquista Joven" remind us that youth are essential to strengthening democracy and reaffirm their commitment to promoting youth leadership and active participation in Paraguay's democratic process.